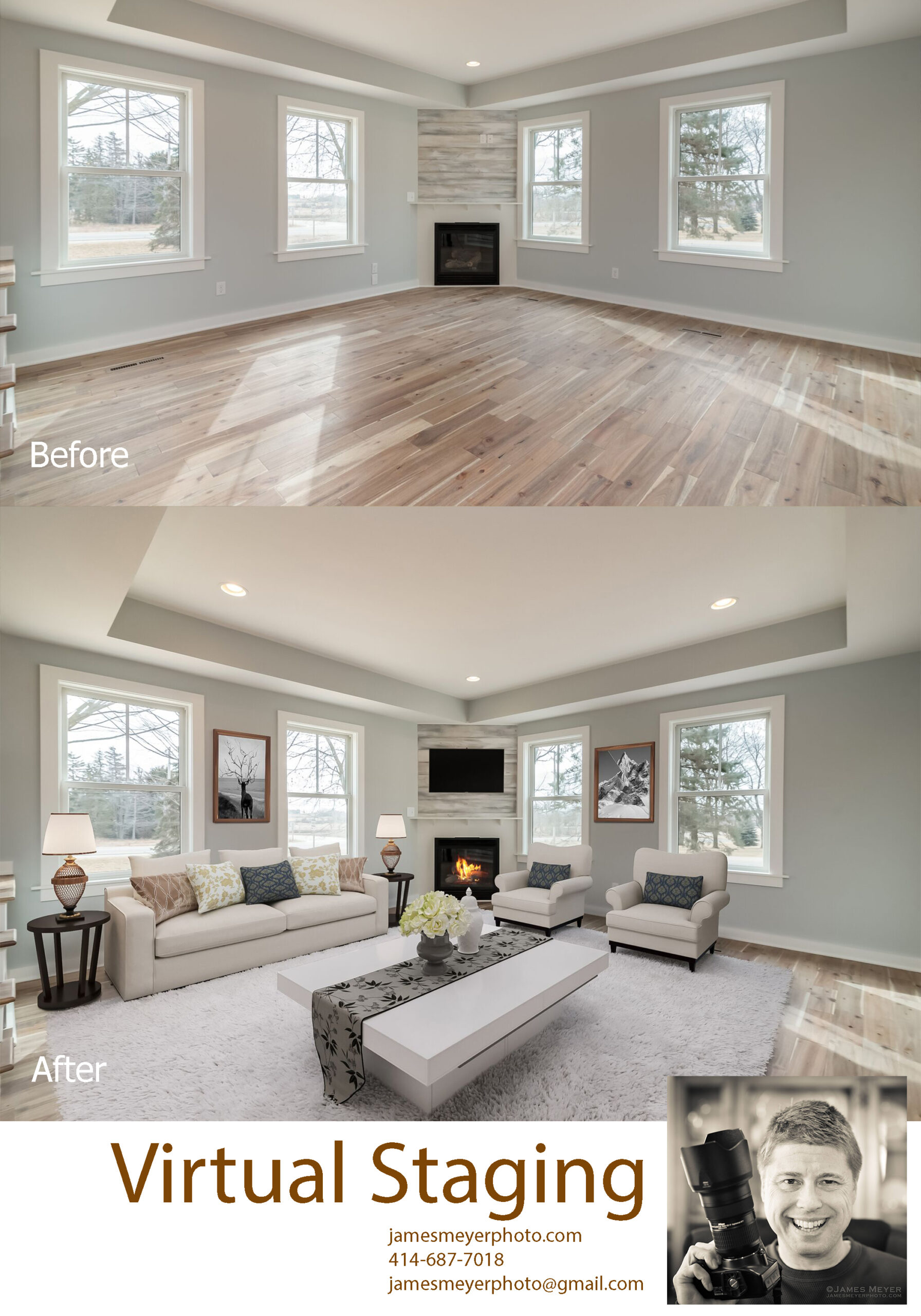 If you're a remodel company or in the remodel business you know how important it is to capture those amazing photos of your work to show prospective new clients. Unfortunately there are several obstacles when it comes to creating great photos.
Homeowner schedule
Furniture
Condition of the property
I want to address each one and show you how easy I make it for you to get those amazing images for your website, social media, print ads or trade show booth.
Homeowner schedule; Let's face it. It's difficult to get the homeowner to let you bring in a photographer and even trickier to find a time that fits their schedule. Now it can be done easily with my online scheduler. Simply pop onto my calendar and with a few clicks, you can book your photo shoot when it fits the homeowner. It's real-time which allows you to book while you're talking with the homeowner. Check it out here > https://jamesmeyerphoto.com/real-estate-photography/online-scheduling/
Furniture; Ok, so you've created a great space for your client. But how does the homeowners decor look? Is it exactly what you want in your photos? Sometimes homeowners have great taste and everything looks great… but not always.
Solution – virtual staging. Virtual staging is computer generated furniture, artwork, tables, lamps, etc. It's taking an empty space and furnishing it. It gives YOU control over the look of the images and you're not depending upon the homeowners furniture. Oh sure, you could get the property staged for pictures but virtual staging costs a fraction of actual staging.
See for yourself. See more samples of virtual staging at https://jamesmeyerphoto.com/virtual-staging-empty-homes/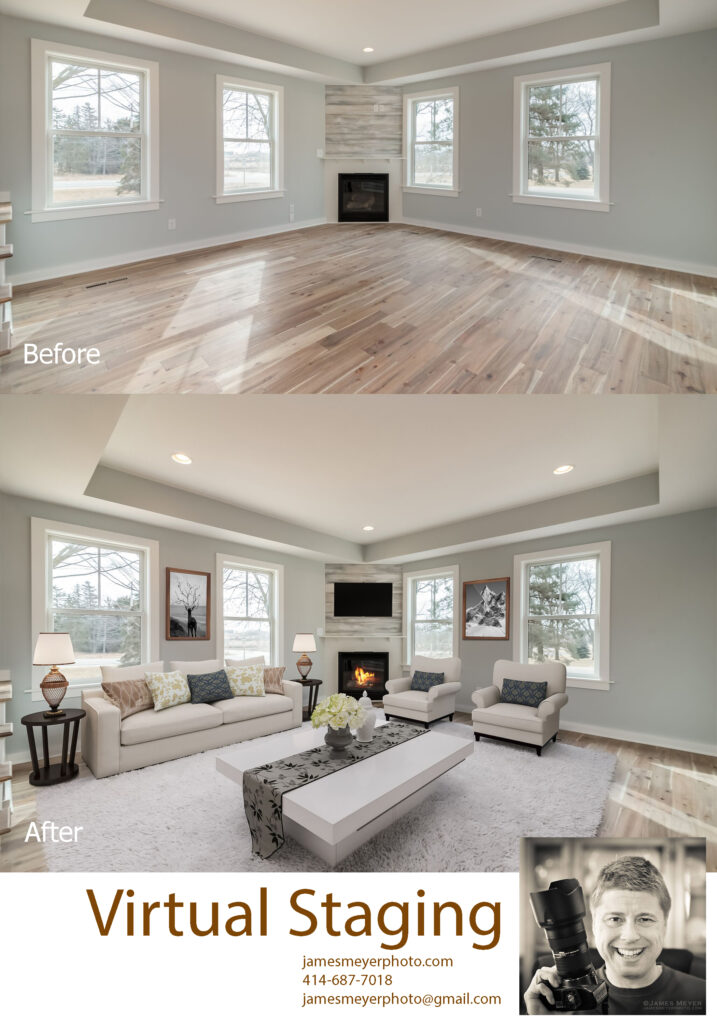 Condition of the property. What I'm specifically referring to is cleanliness. A space is the cleanest when you hand over the keys when the job is finished. It doesn't matter if its a master bedroom remodel, a kitchen, family room or bathroom… it will never be cleaner and shinier than the day it's done and ready to turn over to the homeowner… which is the same day you should have photos done.
So next remodel you want photographed consider this. A few weeks prior to the space being completed, pop onto my online schedule and book a shoot. Select virtual staging as an add-on and you're done. You're homeowner won't be inconvenienced and you'll get the best images possible for your future marketing.
Comments
comments