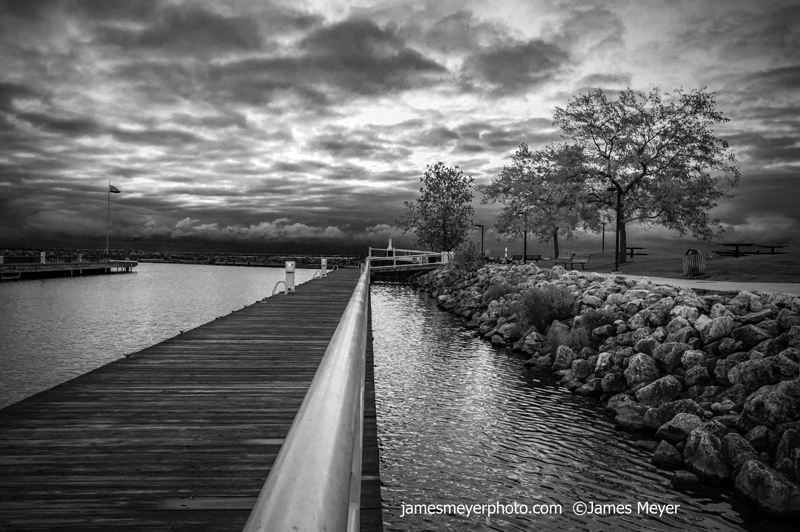 On this morning the clouds were hanging low on Lake Michigan, creating what I like to call "drama".  As a landscape photographer (primarily) I'm always on the lookout for contrast of lights and dark and thus my favorite times to shoot are dawn, dusk(ish). I say ish to dusk because running into blue hour and shooting during the period shortly after sunset is often times magical.
This morning I stopped in the Port Washington marina. From the parking lot I composed my first shot while walking to the railing around the harbor and clicked this shot.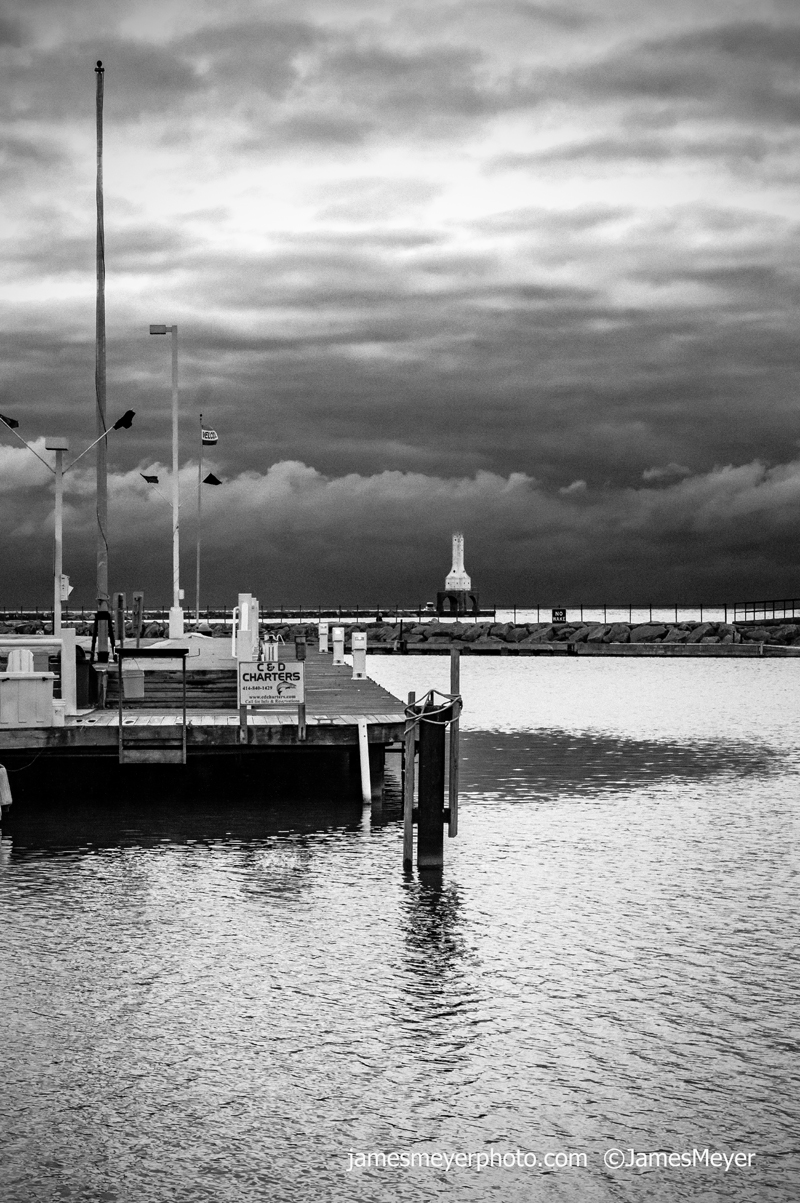 From the parking lot I walked along the wooden pier listening to the chatter of the birds and the occasional "slap" of a "fattie" (salmon) jumping in the harbor. This brought me to one of my favorite spots in the marina.  It's hard to describe how much I enjoy this shot.  I find the randomness of the rocks, trees and water ripples perfectly complimented by the bareness of the boardwalk and the cold steel of the railings.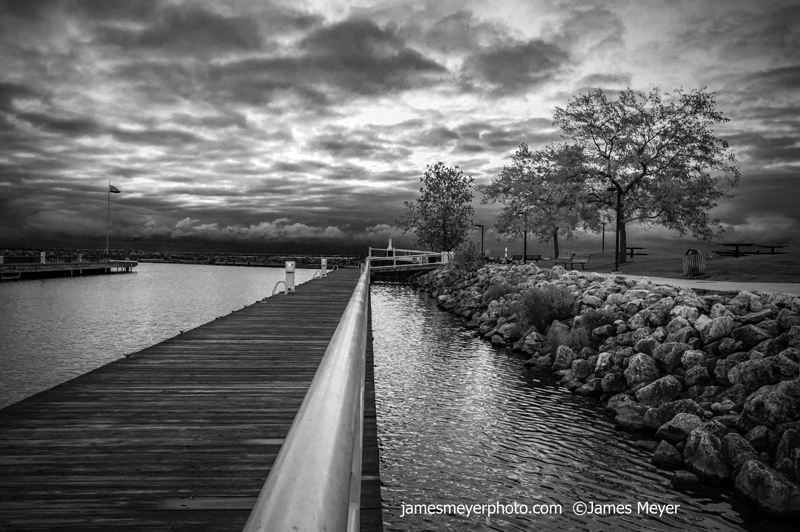 My ultimate destination was the "Blue Bridge" about 50 yards further down the pier. At this point I could see the clouds opening slightly and golden light from the sunrise beginning to fight through. Onward!
Upon reaching the Blue Bridge I made a quick note of the fisherman to my left just past the No Wake sign.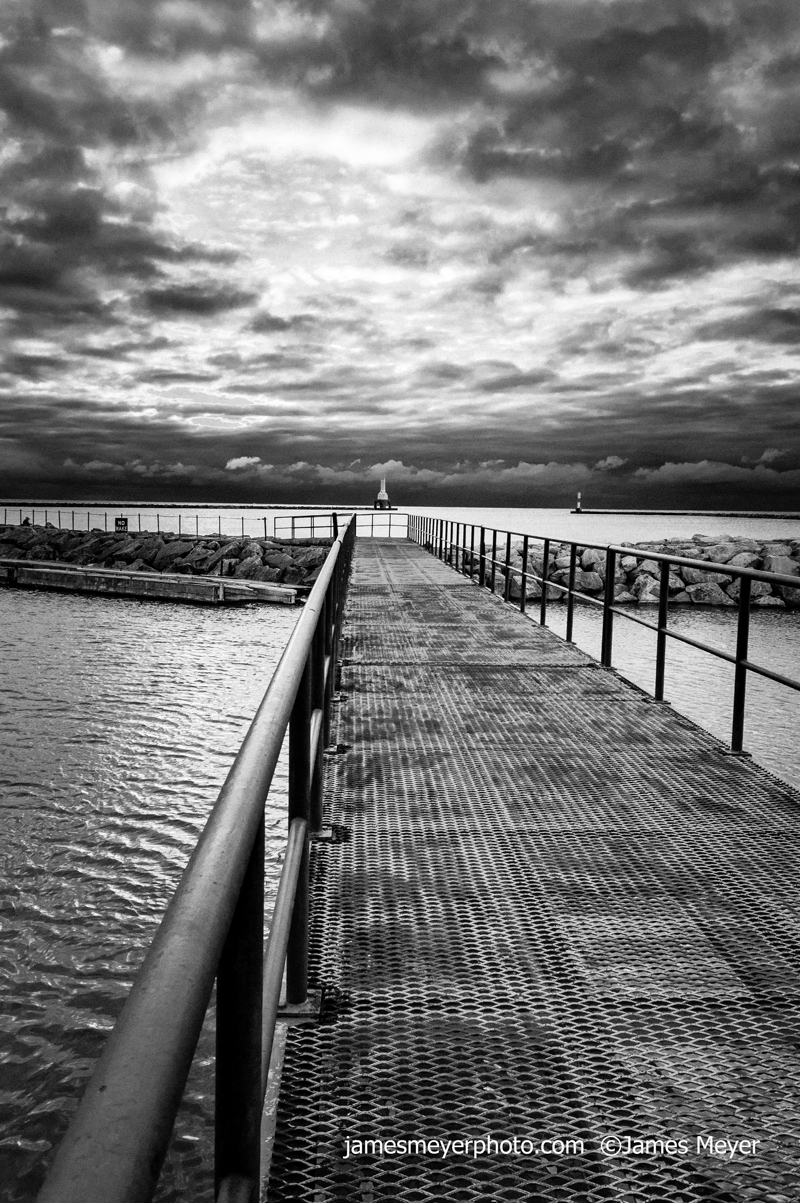 After a few moments of composing a few shots, the sky began to close back up.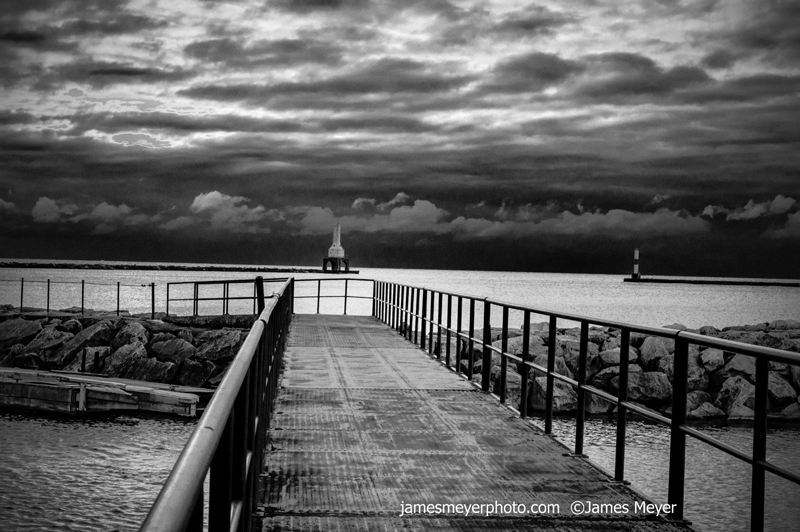 I was disappointed the sun didn't come streaming through in grand, magical rays. That's ok.  When you live in such a beautiful place there's always tomorrow.  As I walked back to the parking lot I said hi to Jeff and patted his dog for a moment as we wished each other "have a great day".