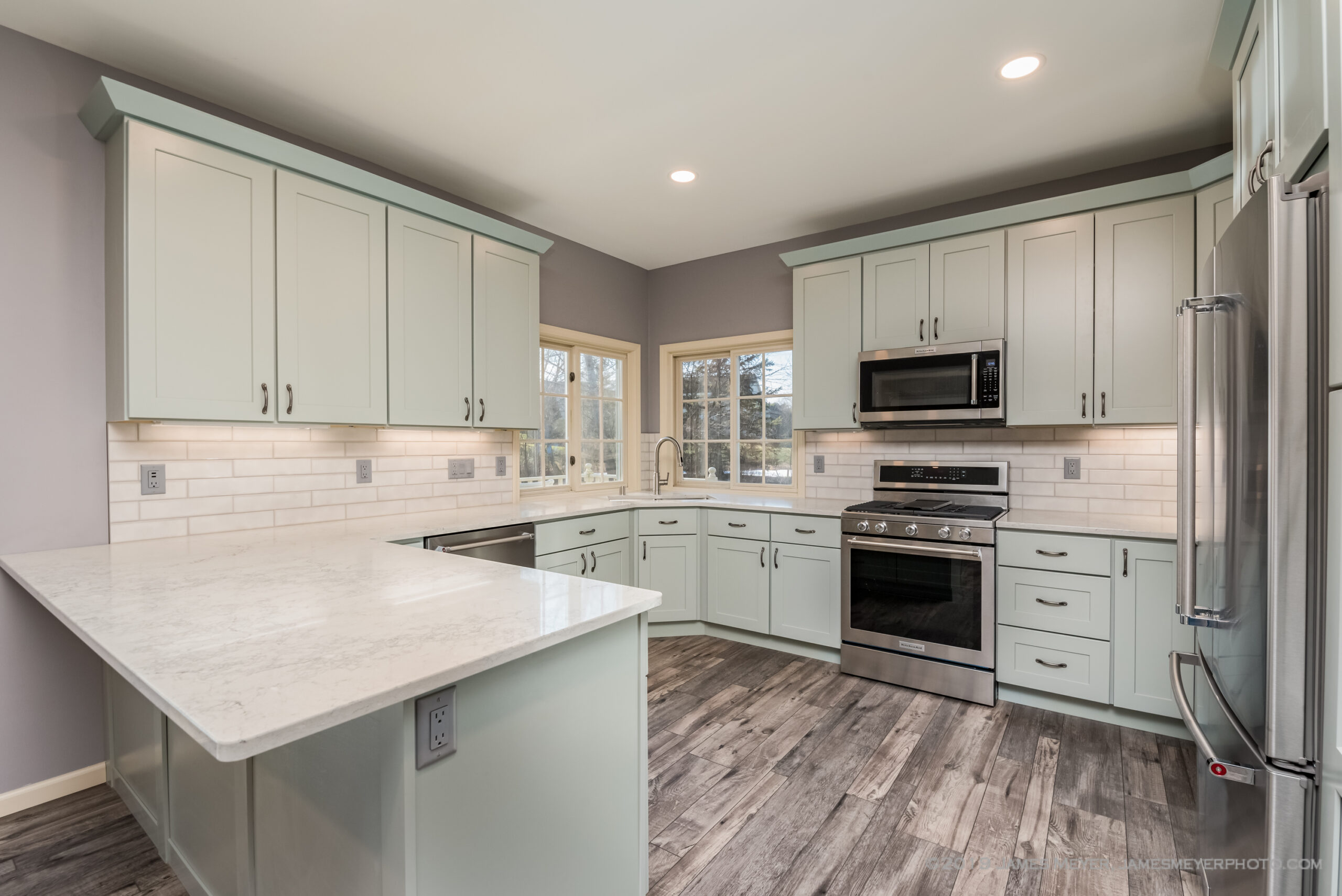 Recently I did interiors photography work with Greg Peters, Resilient Realty & Renovation. Greg became a client mid 2019. Prior to that time Greg was taking his own photos of the company real estate listings and remodeling projects but now has me take all of them.
On this photoshoot, as with every architecture photoshoot I do, I talked with the project owner, in this case Greg, about what has been done in the space, what's important to highlight, and what is his vision of the photos and of course, if there are elements he wants to avoid.
The space was spotless, brand new and ready for photos. Greg really wanted to highlight the flooring and the color palette. We discussed different angles and exactly how he wanted particular shots framed (as to avoid two adjoining rooms)
One glaring negative (sorry for the pun) in the space was the sun streaming in from the south facing window. It was creating a glare across the beautiful counter top, the floor, the cabinets and finally the stainless steel refrigerator. This comes up in almost every photoshoot which is why photographers prefer making photos on cloudy days. This day was a bright sunny day which meant we needed to block the sun if we didn't want it streaming all over the room.
Here are some of the final images. Below I'll share how we eliminated the sunlight from the kitchen.
Thanks for getting the photos done so quickly. They look great!

Greg Peters, Resilient Realty & Renovation | https://www.rrrhome.com/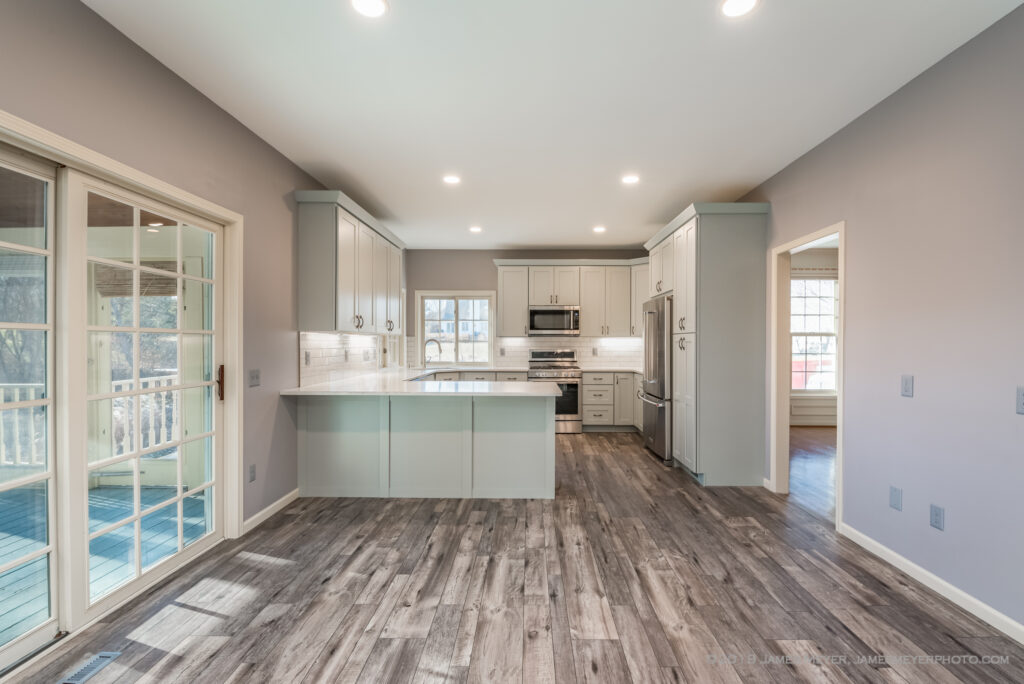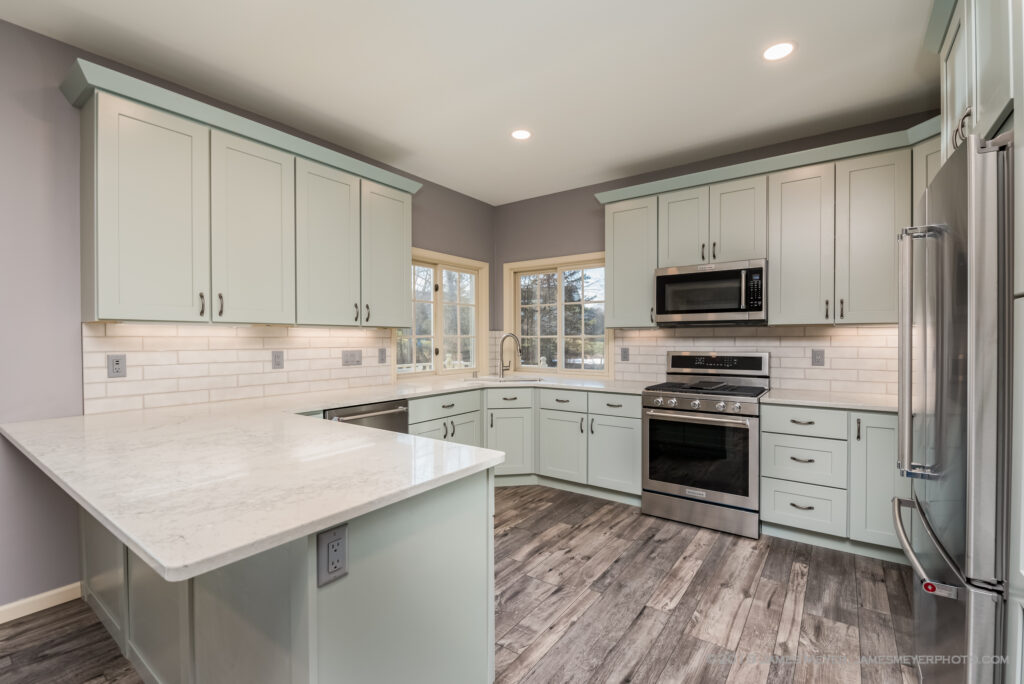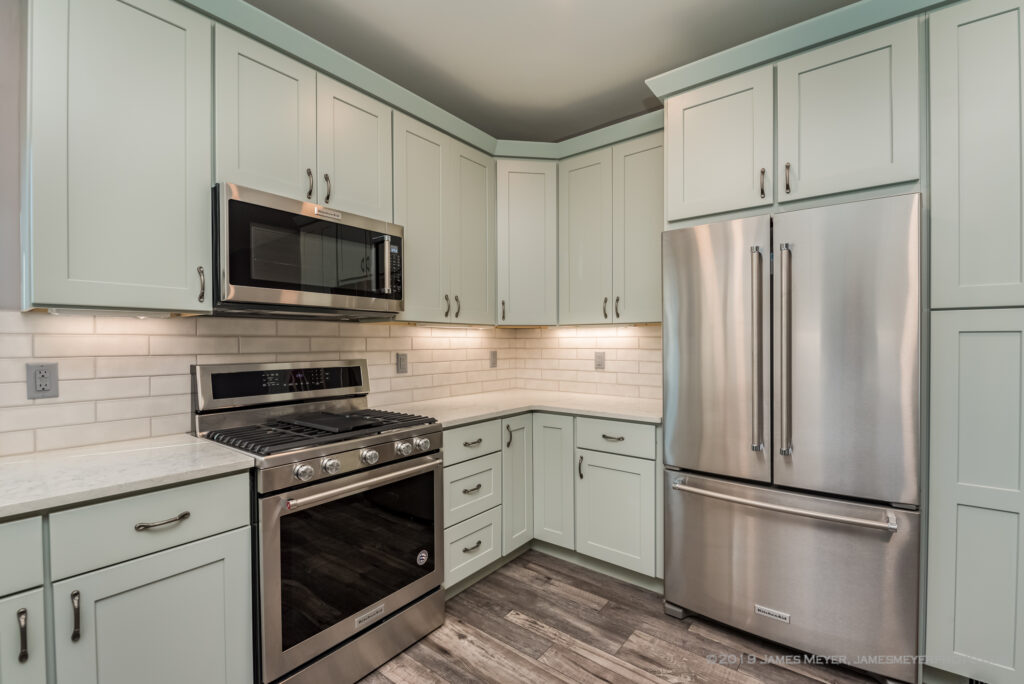 Here are the challenges we had to overcome to create each photo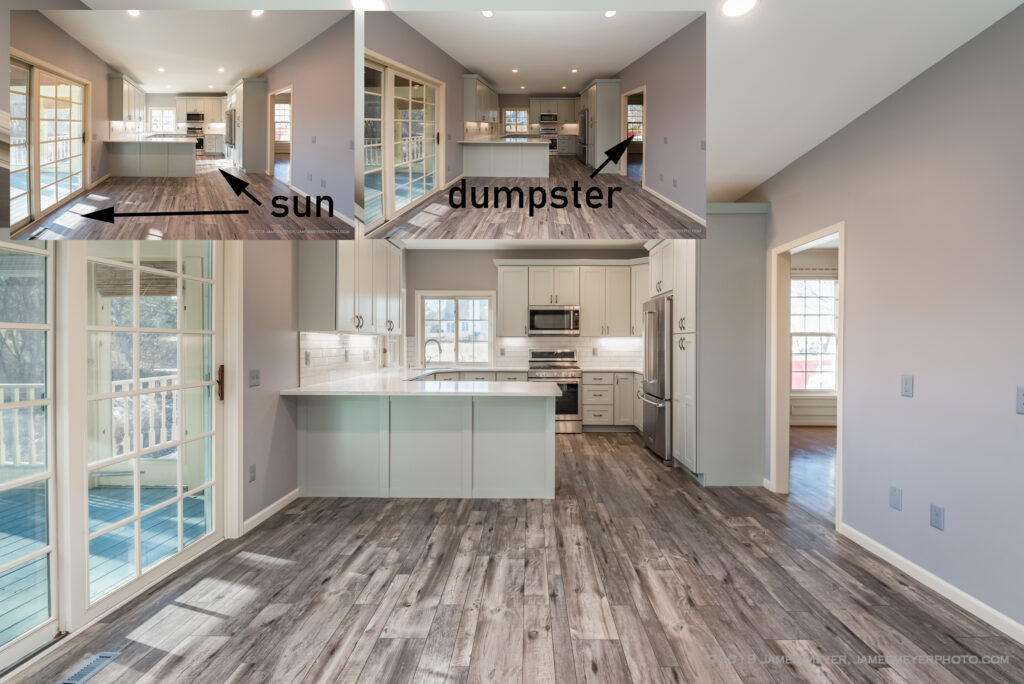 As you can see with the photos above, we had strong sun to block out and an unsightly red dumpster in the adjoining room window. To block out the sun we simply had some workers holding a tarp over the outside of the window. I elected to leave the small bit of sun coming in the patio door but balanced it with flash. Regarding the red dumpster, I simply overexposed that window and room) to minimize it.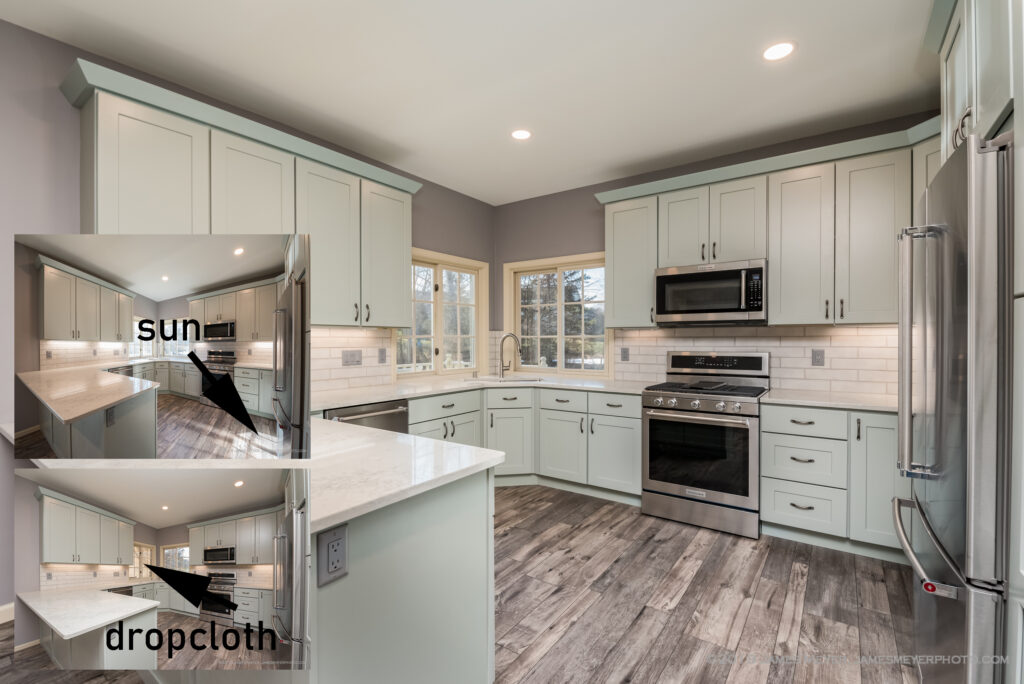 In this image, again, we used a tarp held up to the exterior portion of the window to eliminate the sun on the cabinets, appliances and counter. We did exactly the same thing on the third image to eliminate the sun. Here's how that image looked in person before blocking the sun.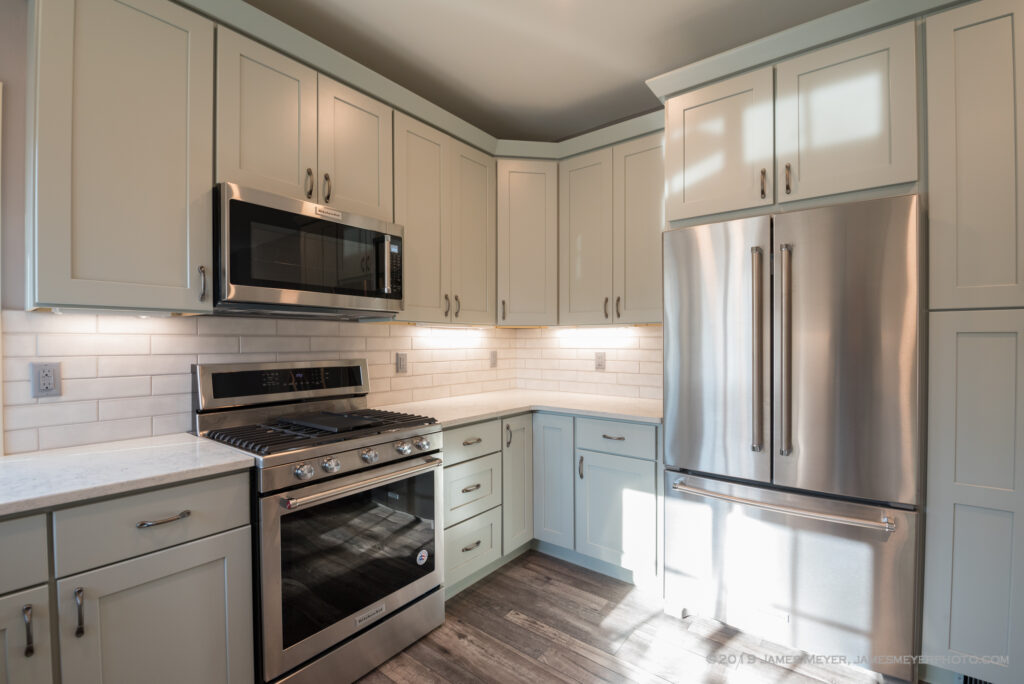 If you look back at the final image above it's a huge difference.
For more samples of my interiors photography for remodelers.
If you are a NARI Member needing an interiors photographer for NARI Awards, see my article.
Comments
comments