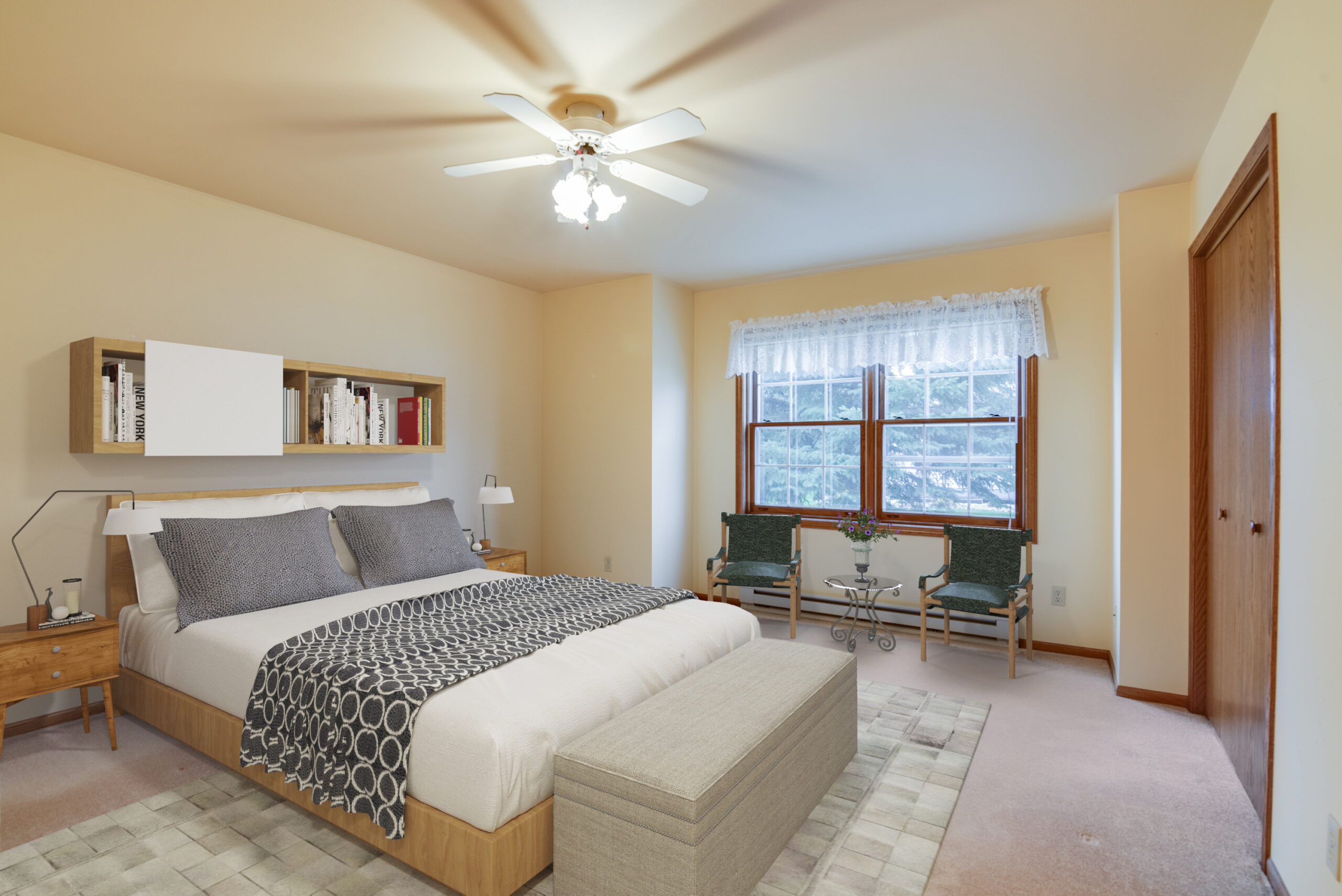 You ever run across that vacant property that is priced to sell but isn't?
Vacant properties don't show as well as furnished homes… it's a given. Worse yet… vacant property that need fresh paint and a homeowner that doesn't want to or can't spend money on paint and staging. You have tools at your disposal to help prospective buyers "see" the space in a more positive light.
Solution… virtual staging and paint.
I can help you take a dull drab space and turn it into something modern and beautiful.
I love the virtual staging you do on my vacant properties! It makes a huge difference in the amount of showings my sellers receive!

Scott Stortz, Owner Star Properties, Jackson Wisconsin
Original scene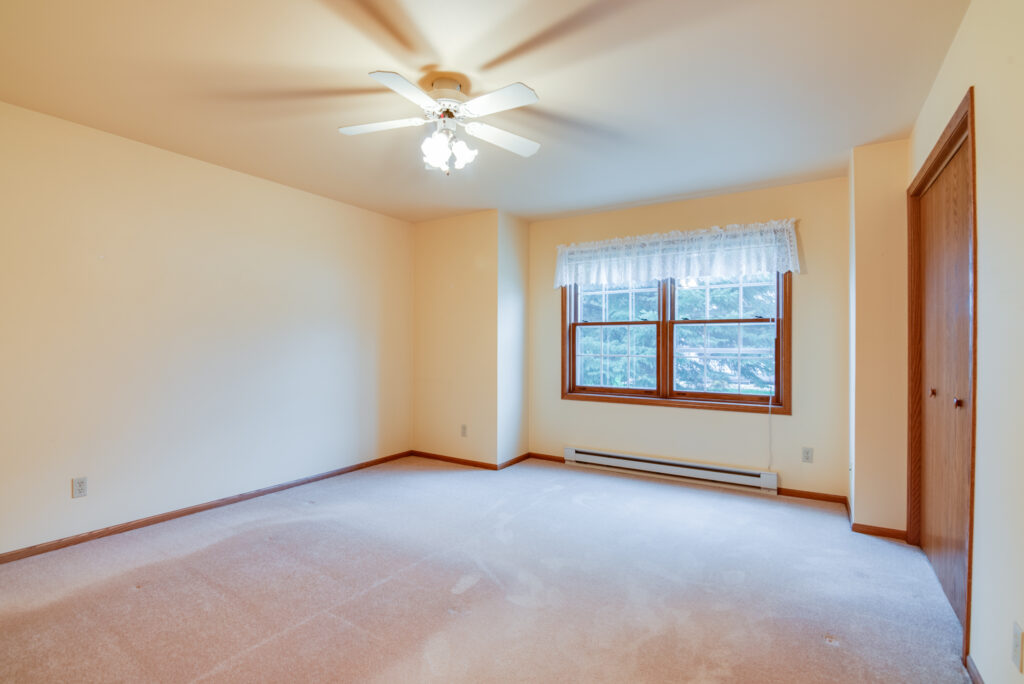 Virtually Staged with furniture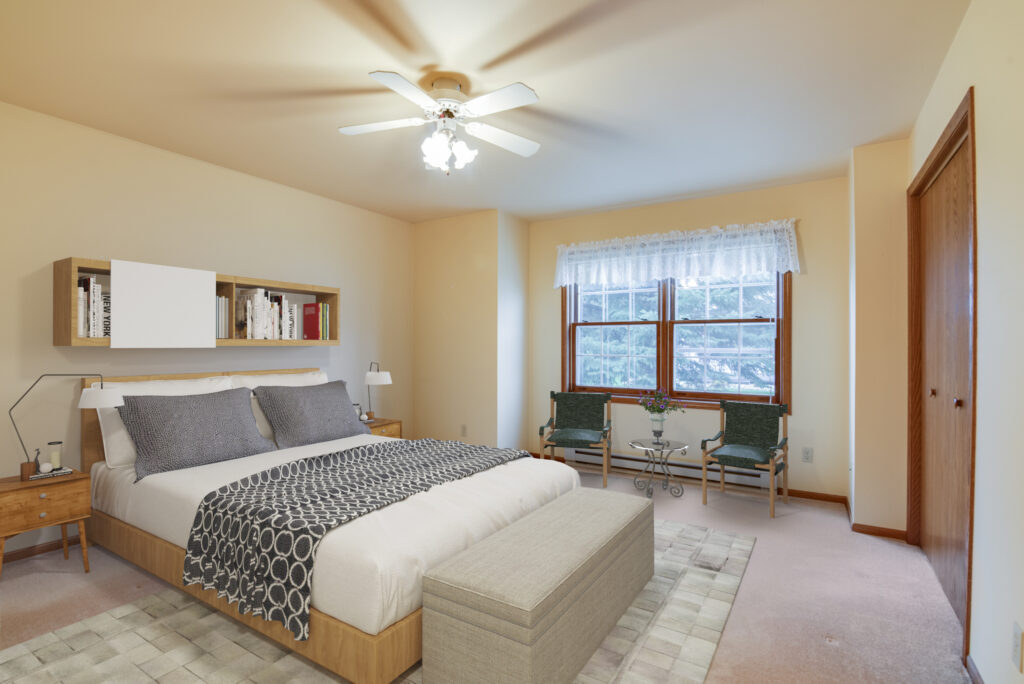 Virtual paint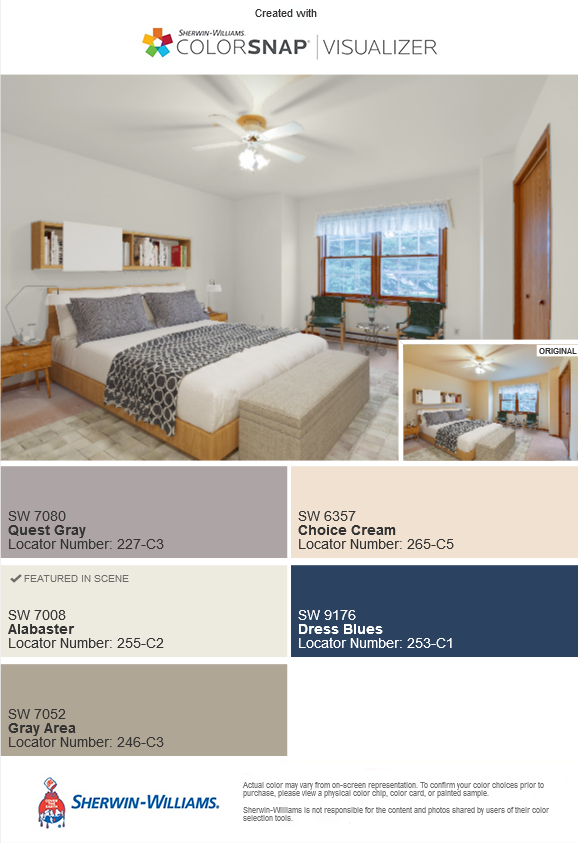 Wall color changed using the Sherman Williams ColorSnap Visualizer
Quite a huge difference wouldn't you agree? Certainly you want to follow all your local MLS rules regarding proper labeling of "virtual" images and any other "best practices" your Broker may require.
Let me help you sell those hard to move listings. Contact me for more details. Book now online