Have you ever wanted to show a room in a way other than how it was setup?
You know the room… a dining room that's being used as a playroom for the kids… or in this case a dining room that's being used as an office.
Well, we can help. We can virtually "remove" what is currently in the room and then virtually re-stage it with furniture.
In the example below, our client asked for and received both sets of pictures. The current "office" setup and a "dining" room configuration.
How can we help you?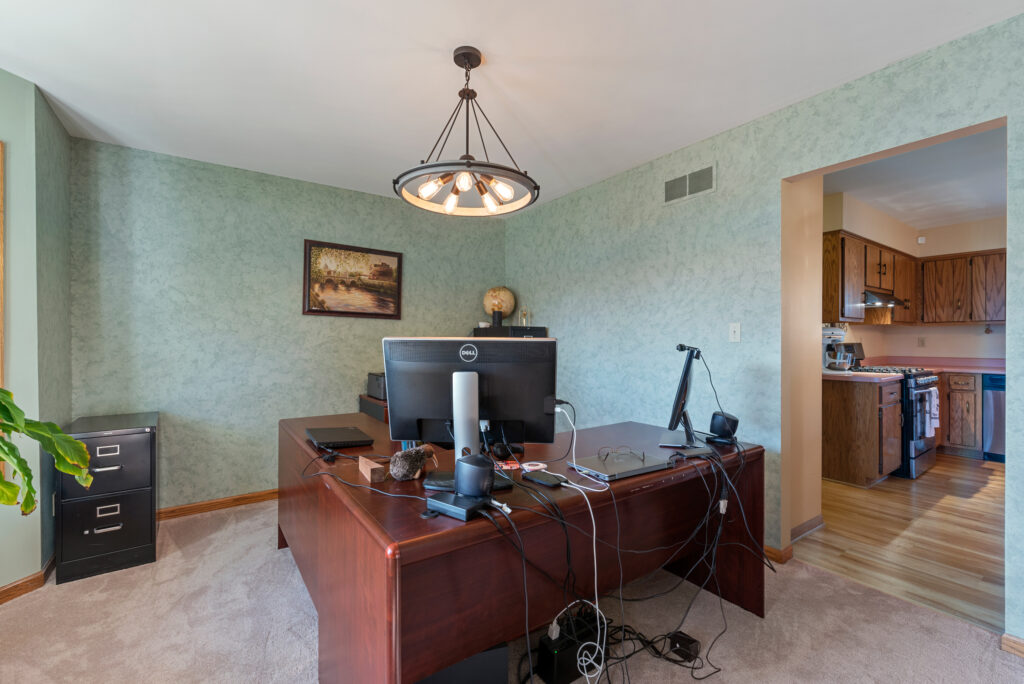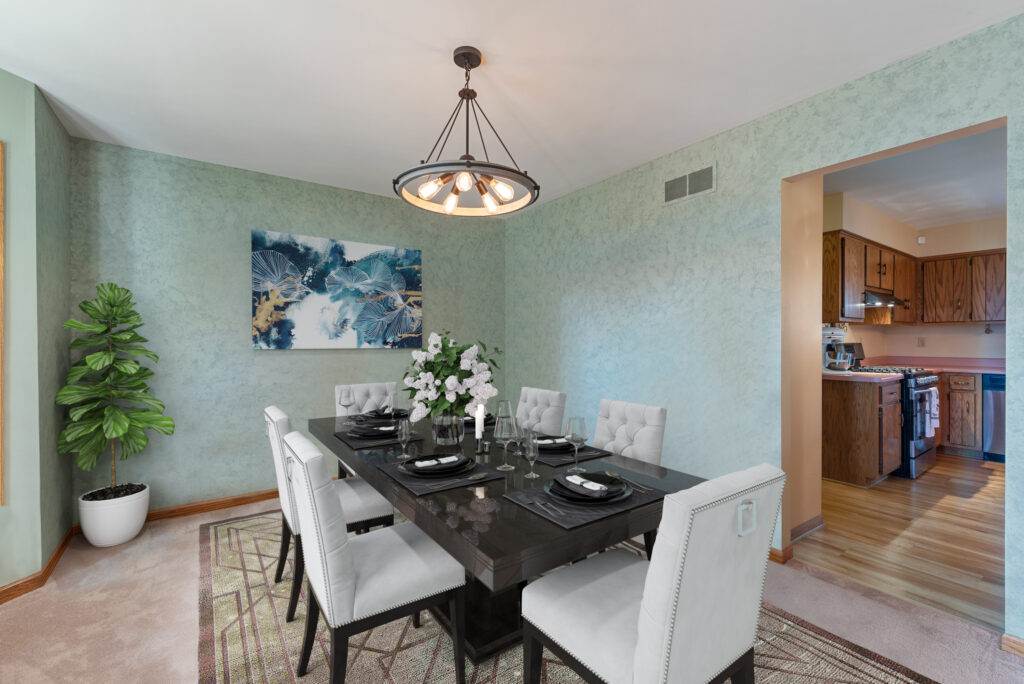 In the following example we virtually "converted" a room with a sauna and "rock" pictures to an inviting bedroom.