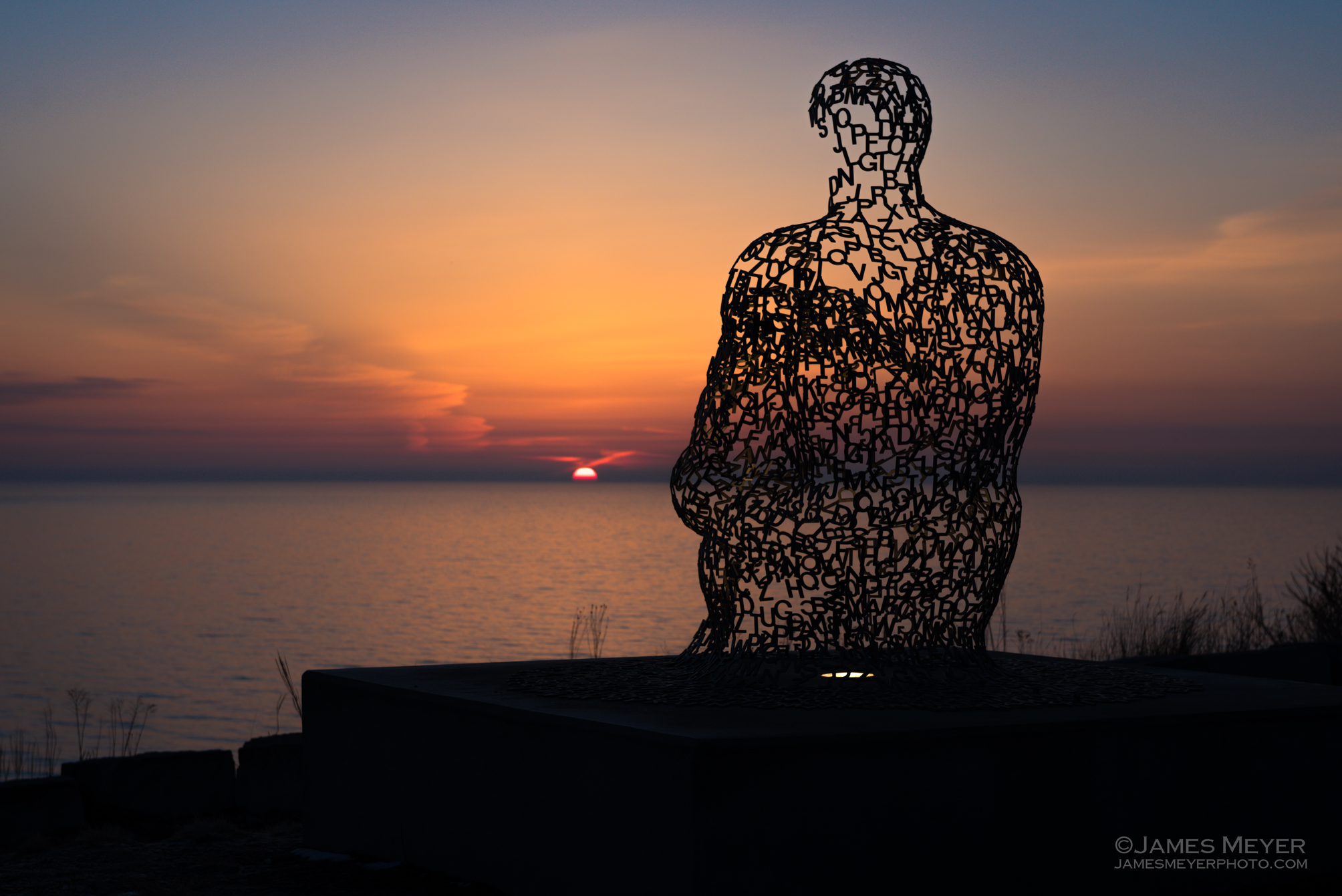 Atwater Park in Shorewood Wisconsin featuring Spillover II by Jaume Plensa
Atwater Park, located in Shorewood Wisconsin is a great public park located at the intersection of Lake Drive and Capital Drive.  A family friendly 5-acre park, Atwater Park offers fantastic views of Lake Michigan from several levels.  The upper section of the park includes the sculpture Spillover II by Jaume Plensa.
Family friendly features include stairs and a wide pathway to Lake Michigan as well as play areas for the kids on the upper and lower section of the park.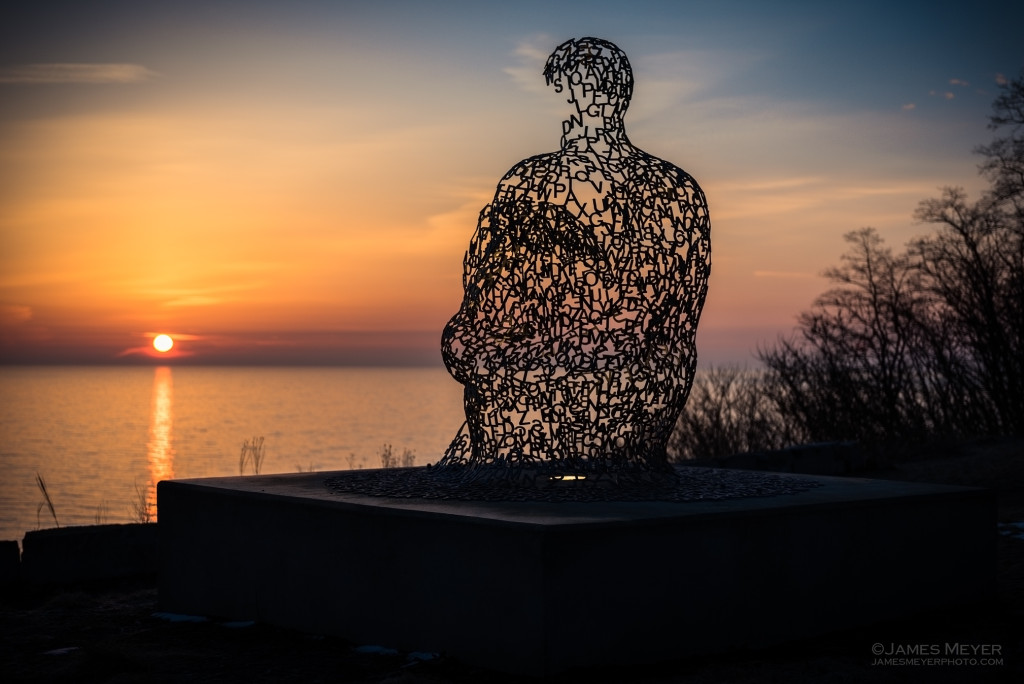 From the upper bluff, a series of stairs with observation decks lead to the 800 foot sandy beach below.  Park visitors have two choices to beach access, the stairs or a wide, winding walkway which appears wheelchair and kid friendly.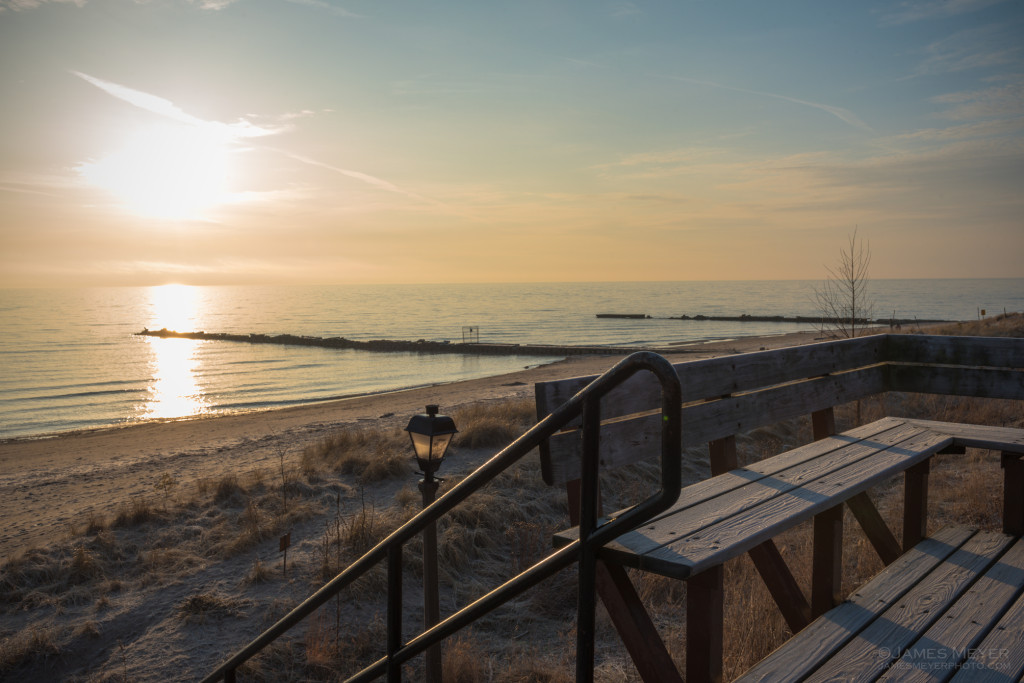 Tall fescue grass along the shoreline between the bluff and Lake Michigan.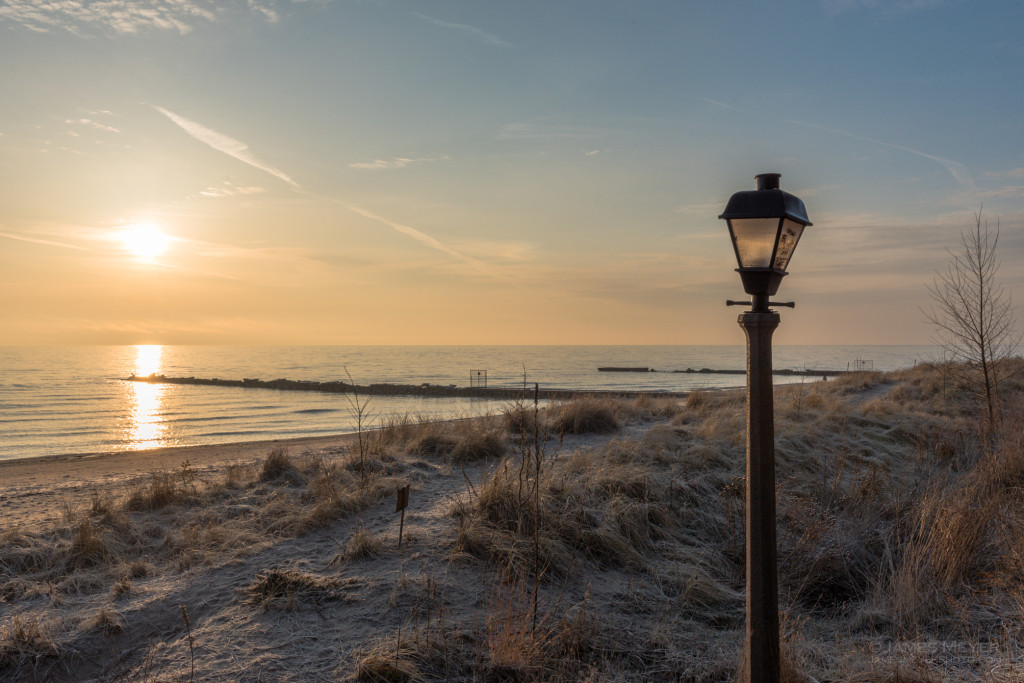 The beach features driftwood and old docks along with play areas for children
Three old docks extend into Lake Michigan from the shoreline.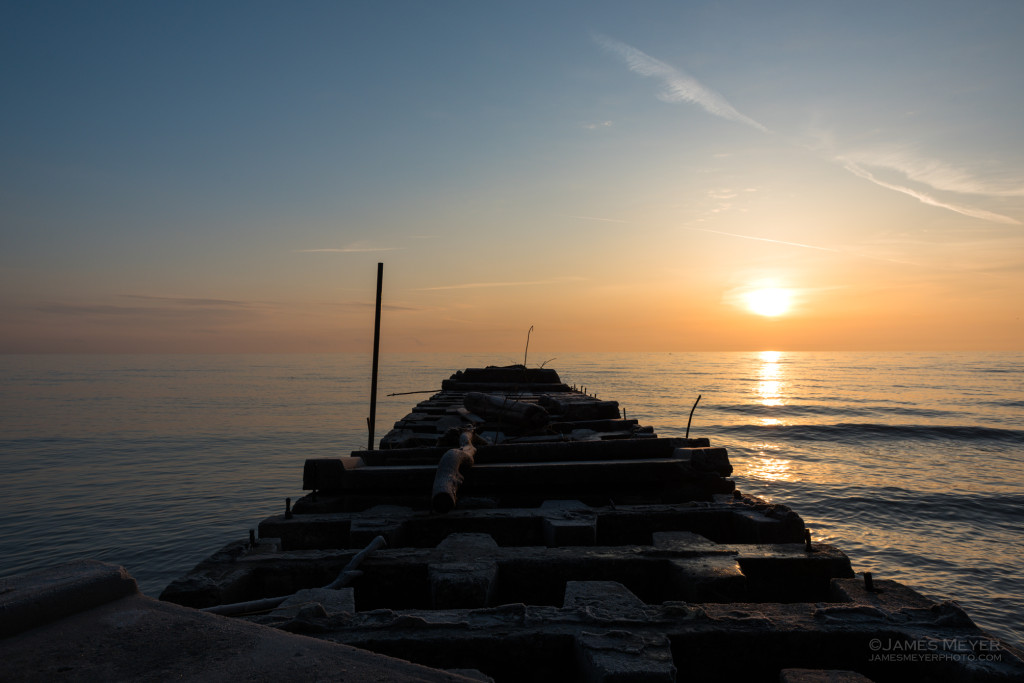 The pathway back to Lake Drive.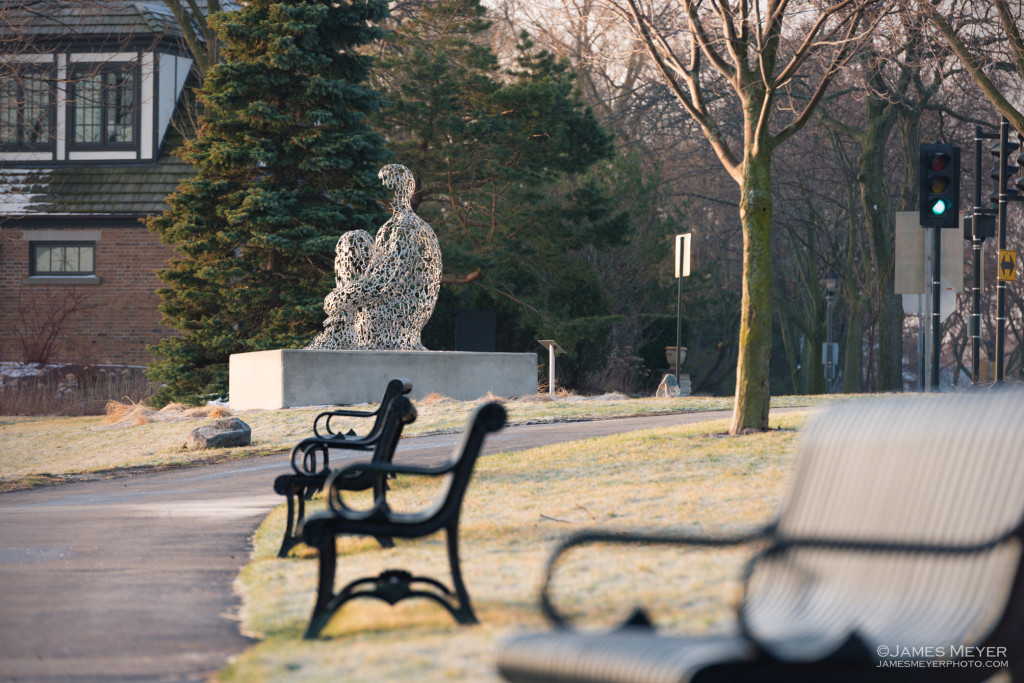 Atwater Park in Shorewood, WI is a quaint park in the middle of Milwaukee County enjoyed by many, especially during the warmer months.
Shop for Prints
Comments
comments