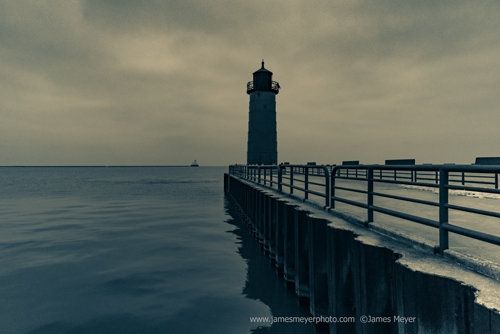 The Hank Aaron State Trail is a popular and fantastic public walkway that follows the downtown Milwaukee lakefront, near the Henry W Maier Festival Park west past Miller Park. In fact, you can see many important Milwaukee landmarks along it's 12-mile route.
I "discovered" the trail section along the Milwaukee lakefront on New Years Day, 2016.  I actually felt quite foolish when seeing how simple the access was and how magnificent the views right along the lakefront.  Having lived in the Milwaukee area my entire life, I cannot believe I hadn't visited this location sooner.
The weather was supposed to be partly cloudy according the forecast the night before. As some light began to break, I knew that wasn't the case.  To me, cloudy skies make a good opportunity for black and white photos.  As I began to shoot, I wished I hadn't ignored bringing gloves along.  My hands began to freeze and at one point I couldn't feel the camera in my left hand.  Silly me.  This caused me to rush my compositions and distracted me from exploring all the opportunity offered.  However, I am happy I made the venture, cloudy skies, freezing hands and all.  Now I can't wait to go back.  There's so much to see.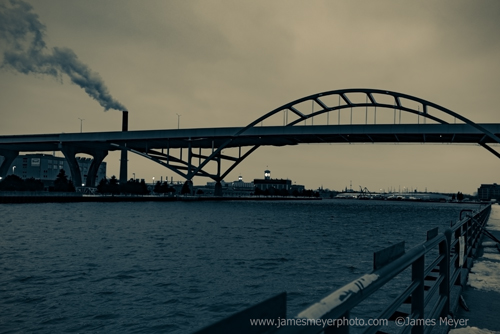 Looking west the Hoan Bridge spans the Kinnickinnic River.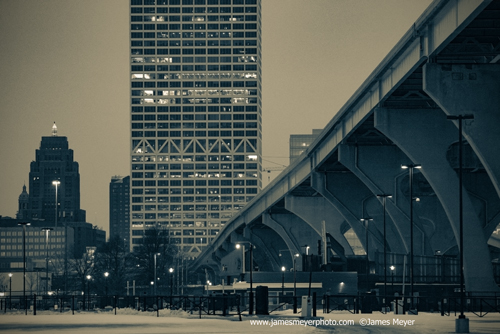 Looking north the Hoan Bridge runs into the US Bank building in downtown Milwaukee, WI.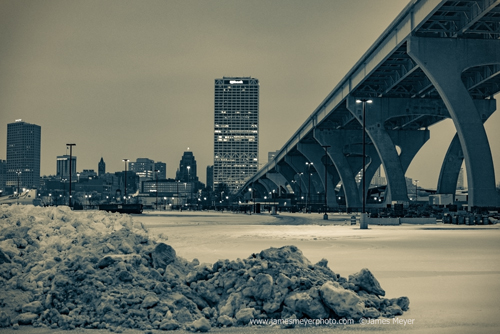 The Allen Bradley clock is one of the largest clocks in the world.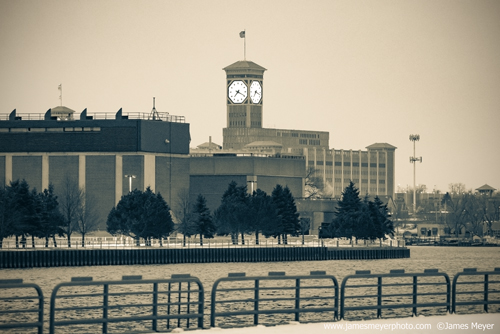 Update 1/2/2016
As I mentioned earlier, I really enjoyed shooting in this location.  I did have the opportunity to go back, this time at dusk to take photos of downtown Milwaukee which you'll see below. I also got a shot of the Milwaukee lighthouse.  Really interesting contrasts with one image being blue and the other predominately shades of pink. I hope you enjoy them.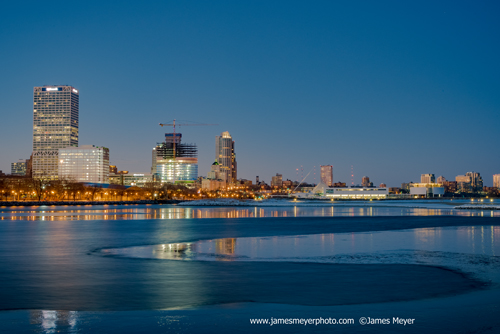 Shop prints including images seen here at my online gallery.  All sizes, frames available too.  Money back guarantee!
Comments
comments